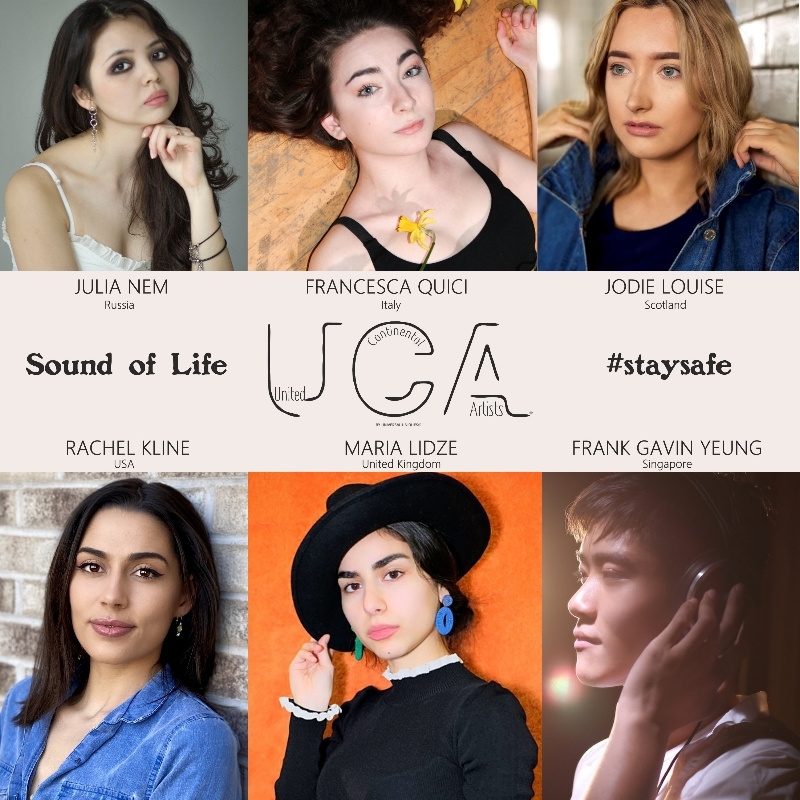 UNITED CONTINENTAL ARTISTS®
The project of young singers around the world. Made by Universal Uniques® a brand of the Mallywood Films & Music Ltd.
Il progetto dei giovani cantanti di tutto il mondo. Realizzato da Universal Uniques® un marchio della Mallywood Films & Music Ltd.
El proyecto de jóvenes cantantes de todo el mundo. Hecho por Universal Uniques®, una marca de Mallywood Films & Music Ltd.
Le projet des jeunes chanteurs du monde entier. Fabriqué par Universal Uniques®, une marque de Mallywood Films & Music Ltd.
Проект молодых певцов по всему миру. Сделано Universal Uniques® брендом Mallywood Films & Music Ltd.
世界各地青年歌手的项目。由Mallywood Films & Music Ltd.旗下品牌Universal Uniques®制造。
#weareateam #staysafe #music4life #soundoflife
All artists listed here, the composer, the producer and the record company
have agreed that all proceeds from this project will be donated to an aid fund (similar to a foundation)
that supports people who have fallen into economic hardship due to the coronavirus crisis.
As the record company has agreed with the distribution and online music dealers
to pay out the proceeds monthly, quick help can be provided.
At the moment, the cooperation with some serious organisations
is being examined
in order to be able to handle this aid.
MEMBERS
Jodie LouiseJuliaFrancescaFrank GavinMariaRachel
UCA 2020
JODIE LOUISE

This is Jodie, 23 from Glasgow. She has recently completed a Music degree from Kingston University. She is a trained singer with experience as a lead singer in many performances throughout the years, she sang in front of small and large audiences. Also she has taken performance classes led by top choreographers who have worked for and are still working with Kylie Minogue and Robbie Williams to name a few. She is one of the leading volcals in the song "Sound of Life" and was the first one who applied to be a part of that charity project.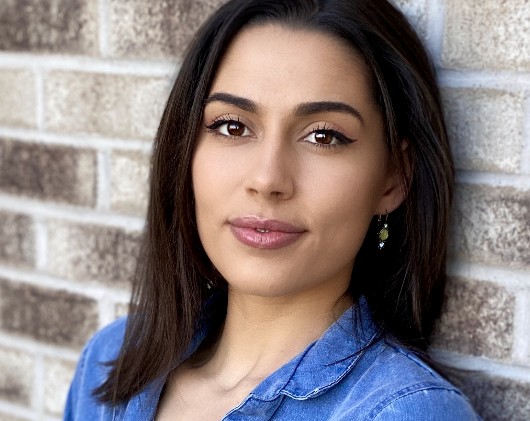 RACHEL KLINE

Rachel is a 25 year old singer/songwriter located in Philadelphia, United States. Music is her passion. So she sings with an wedding/festival band and performs live multiple times a week. Also she is a former scholarship D1 track and field athlete with a slim frame and toned build. Rachel has very talented skills and the producer was immediately exited about her voice. Therefor she was invited to be a partt of the project. And it is so wonderful to have an artist from the US with us.
JULIA NEM

Julia is a singer/songwriter born in a musical family. Her father is a professional guitarist and music teacher who inspired Julia to start music career. She is graduated from a musical school (piano department) and at the age of 12 years she started to create first songs and arrangements. Julia works online with some studios in Russia and the U.K. and producers from California and India where they ask her to write English, Russian or Spanish lyrics, do song translation, and record vocals/piano parts. When she was asked if she wanted to participate in the charity project, she immediately said yes and the whole team is proud to have a talent from Russia with us.
FRANK GAVIN YEUNG

Frank is born in 1997. He grew up in Hong Kong and Singapore. So it he speaks English, Cantonese and Mandarin. He is graduated from Singapore Lasalle college of the arts, diploma in music as a singer/keyboardist/songwriter.
He has joint Universal Studios Singapore as a theatre actor for a year. Also he was booked with the Singapore Local TV Station MediaCorp as a soap opera actor and Upfront Models as a model. He has been seen in Crazy Rich Asians, Singapore MediaCorp Series Crime Watch 2018, HSBC Singapore commercial 2018 and McDonald & Uber eats commercial 2018.
The producer team was glad to have a voice from asia in that project because it means a lot to know where the virus came down.
FRANCESCA QUICI

Francesca Quici, is 20 years old, and was born the 8th of May 1999, in Caserta, Italy. When she was 8 years old shemoved in a small village called Fratta Todina In Umbria, province of Perugia, Italy. She has had a strong relationship with music, started when she was around 5 years old. She took piano classes with her mum. Her uncle is a musician graduated at DAMS in Bologna. He bought her the first guitar so that she could accompany herself while singing. She took classical guitar lessons for 2 years and singing classes for some years. Then she moved to London to attend Kingston University and achieve a Drama degree. Francesca is an important part of the project because as an italien musician she is so much closer to the project. The team is happy to have her with us.
MARIA LIDZE

Maria is fun, caring, happy, passionate, hard working polite, creative and imaginative. She has experience in voice acting, acting, modelling and she is a professional jazz singer too.
She said about herself that she is filled with positivism just like a rainbow! She is hardworking and passionate in what she does. She said:
"With the use of my creativity in music, drama and modelling it allows me to use my imagination and creativity to its fullest potential."
She is an importand part for the song and supported the lead vocal singer Jodie Louise. The production team is very happy to have Maria as a talented singer in this project.